The latest AP Poll top 25 rankings were released after Week 8 of the 2023 college football regular season.
There were some upsets, so with that, comes a shakeup within the top 10 teams. Others made their moves up, or even down, as well. 
With all of that being said, let's dive into the latest AP Poll top 25 rankings.
Georgia had the week off but take on Florida this coming weekend in that classic rivalry. The Bulldogs were shaky a bit this season, but have yet to lose of course.
Until they're beaten, the Bulldogs are the presumed favorite to win a third straight national title. There are moments when they hit their stride and it looks unstoppable.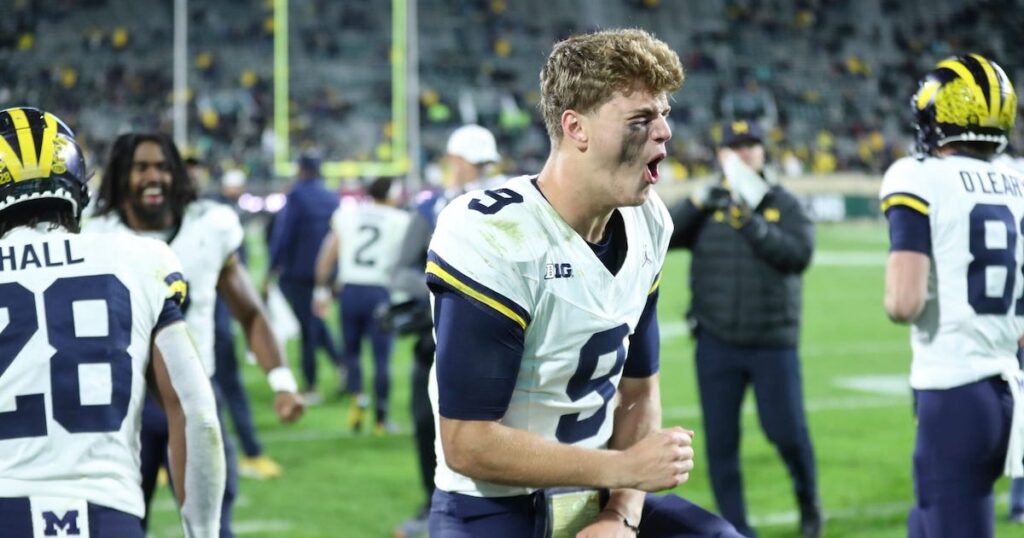 A 49-0 drubbing of Michigan State is the latest example of how good this team is this fall, compared to the last two. Despite all of the NCAA hooplah, will Jim Harbaugh finally win it all?
Michigan certainly has the pieces. Quarterback J.J. McCarthy leads the way, Blake Corum carries the rock, Roman Wilson is in the middle of a breakout year and the defense is stout every week.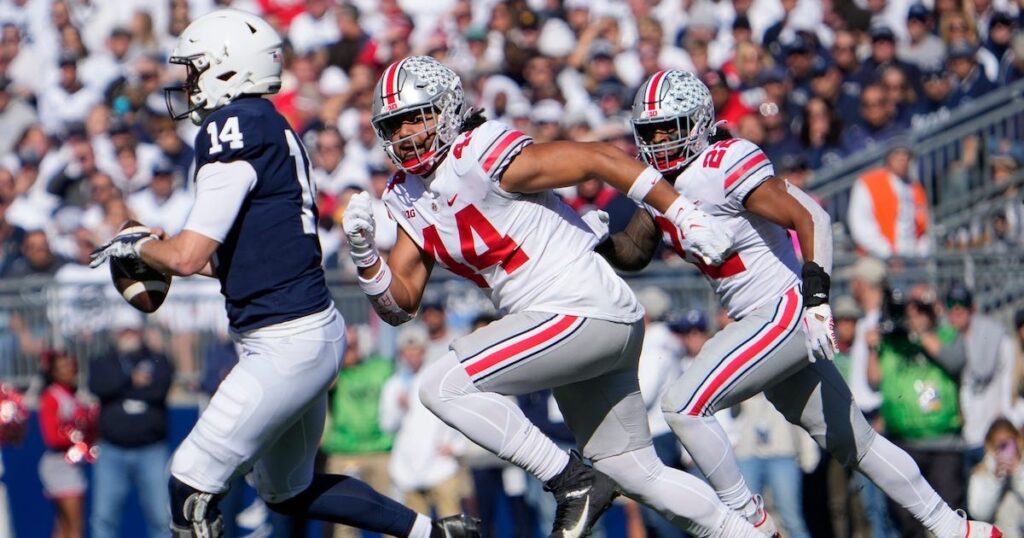 Ohio State didn't look great offensively, but that defense swarmed everyone around the Horseshoe Saturday. The Buckeyes controlled the game and won 20-12 over Penn State.
Is this going to be enough firepower to overcome Michigan? That remains to be seen but Ohio State got through the first Big Ten challenge.
Maybe if Riley Leonard finished this game, Florida State could've been on the verge of an upset loss. Alas, that wasn't the case and the Seminoles pulled away.
Jordan Travis played decent enough and Keon Coleman didn't have an otherworldly performance, but did what he had to do. The same goes for Johnny Wilson, who returned to the lineup. FSU kept pace in the inevitable CFP race.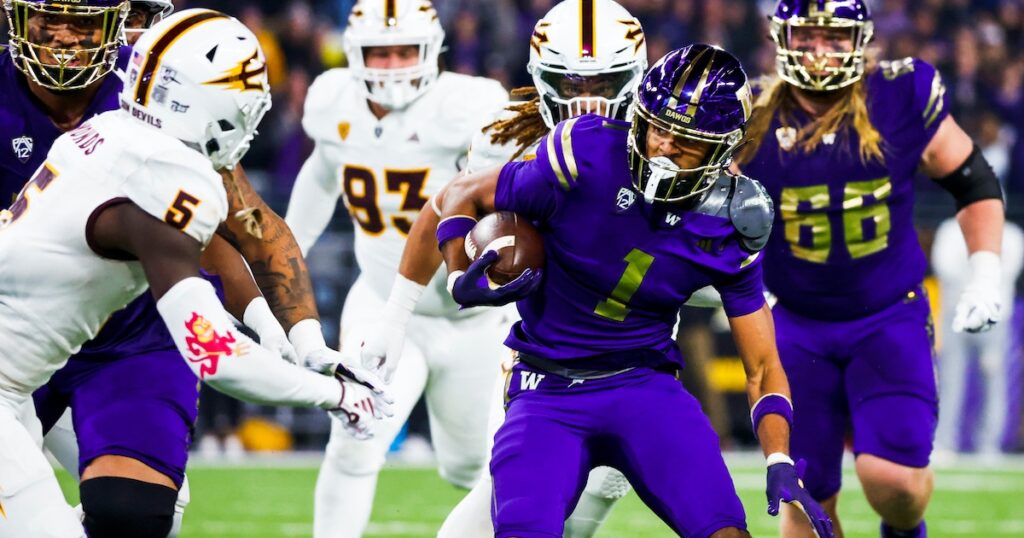 Did you see that game last night? What was that considering what we've seen from the Huskies all season long. Certainly not that offensive performance.
The Huskies faced adversity for, basically, the first time this season and trailed at halftime. Michael Penix Jr. tossed two picks and led three field goal drives. Luckily a pick six ended up being the biggest difference for Washington.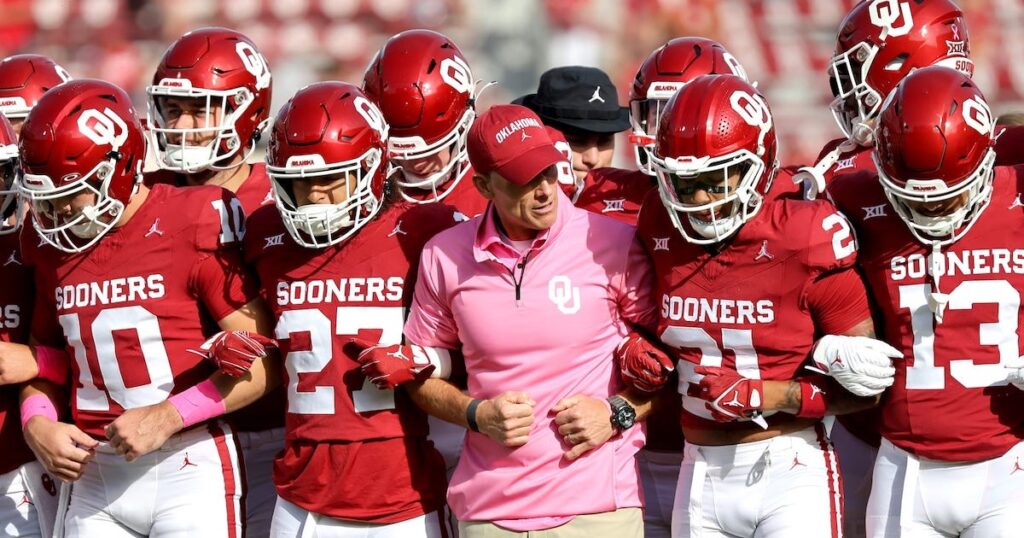 It's been two weeks since we saw Oklahoma in action but the Sooners returned home after a big win over Texas. It was a close call and UCF nearly pulled the upset, but OU remained unbeaten.
Dillon Gabriel tossed for 253 yards, three touchdowns and an interception. How about Nic Anderson? He had five catches for 105 yards and two scores. He's been hot lately for that offense. OU remained at the top of the Big 12 with this one.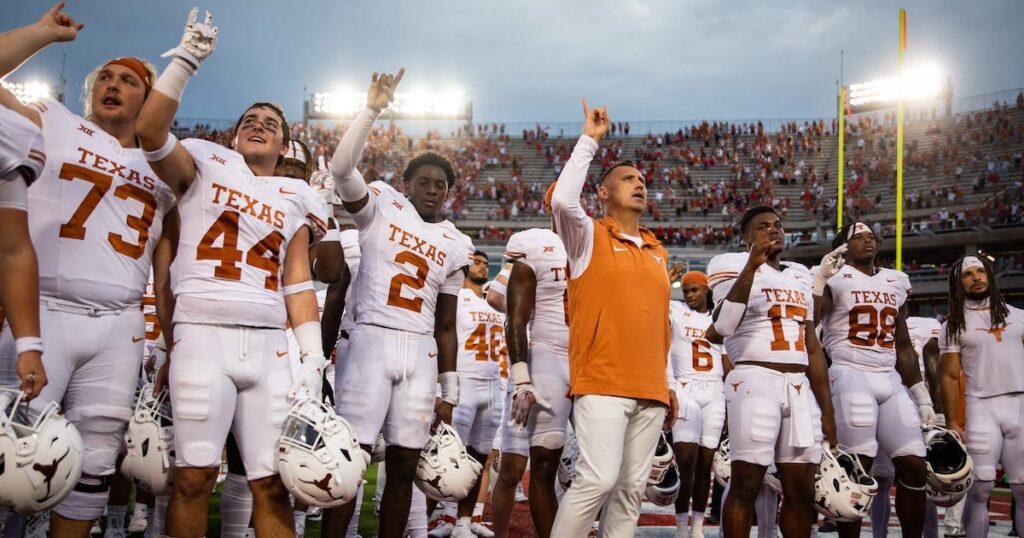 This wasn't an overly impressive victory, but Texas came out of the bye week and beat Houston on the road 31-24. The bigger concern is quarterback Quinn Ewers.
Maalik Murphy only threw two passes but it was a balanced attack for the Longhorns. For the Longhorns, they better hope Ewers can get back ASAP. That's essentially what derailed the offense in 2022.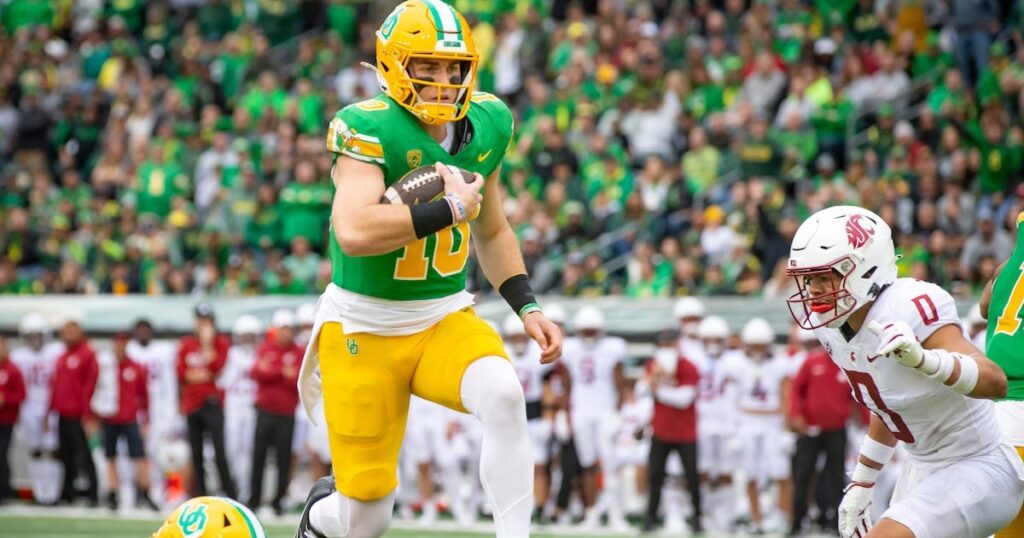 Oregon won an old-fashioned Pac-12 shootout Saturday over Washington State. Now, the Cougars aren't ranked, but certainly a tough cookie. The Ducks defense gave up 438 yards to Wazzu QB Cam Ward, but held on for the 38-24 win.
With this win, Oregon kept pace with Washington near the top as the Ducks want that rematch. Utah might have something to say about that, but Oregon is still firmly in the CFP race.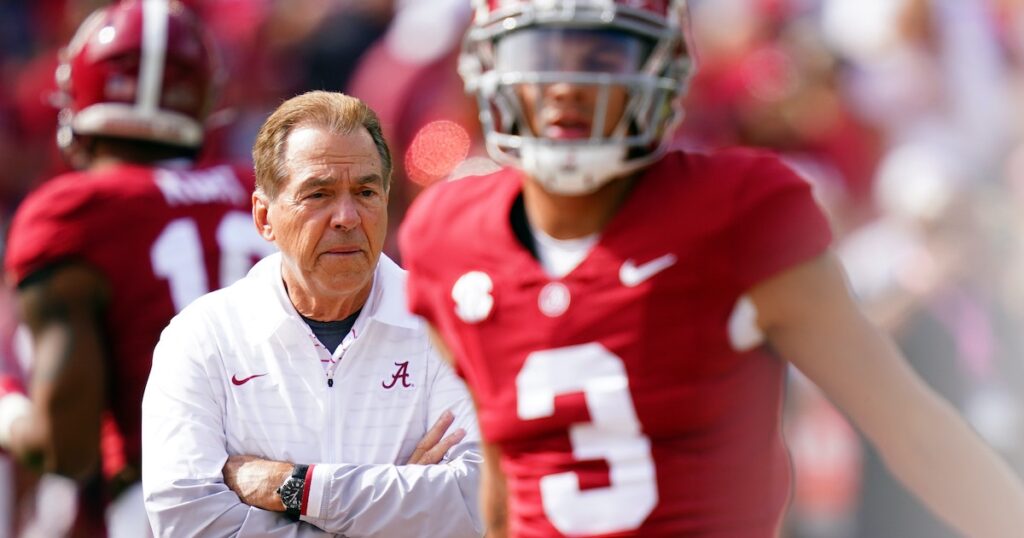 You guys really thought Alabama was cooked this year didn't you? Don't lie, the loss to Texas certainly changed the perception early in the season.
Not so fast my friend. Alabama used a second half comeback to beat Tennessee and managed to keep its SEC record perfect. A win over LSU in two weeks and it's time to book a flight to Atlanta for the SEC Championship.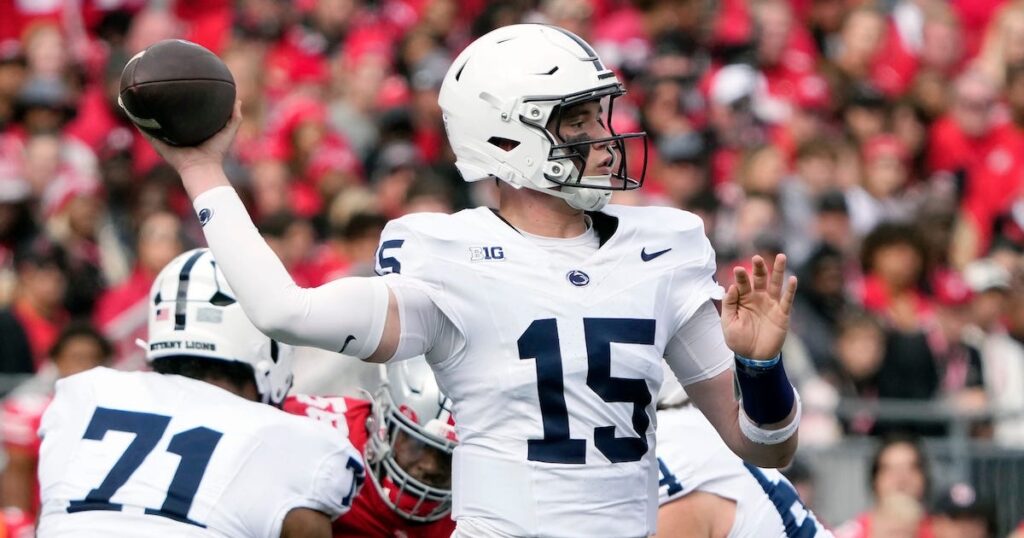 Penn State remained in the top 10 despite a loss to Ohio State on the road. That's nothing to scoff at, it's a tough place to play as always. But this was a missed opportunity.
However, Drew Allar and the Penn State offense had no answers for the Buckeyes' defense. Mustering just 12 points is not going to get it done. The Big Ten title and CFP hopes are dwindling going into the final stretch of the season.
Rest of AP Poll Top 25
11. Oregon State (+1)
12. Ole Miss (+1)
13. Utah (+1)
14. Notre Dame (+1)
15. LSU (+4)
16. Missouri (+4)
17. North Carolina (-7)
18. Louisville (+3)
19. Air Force (+3)
20. Duke (-4)
21. Tennessee (-4)
22. Tulane (+1)
23. UCLA (+2)
24. USC (-6)
25. James Madison (NR)
Others receiving votes: Florida 34, Liberty 17, Kansas St. 16, Miami 12, Fresno St. 8, Oklahoma St. 5, Toledo 3, Kentucky 2, Rutgers 2, UNLV 1, Wisconsin 1.
Another week is in the books and we're that much closer to November college football. It's getting colder, it's getting nastier and the high quality matchups increase. Buckle up.
Christine Lake is a sports fanatic who lives and breathes athletics. With an extensive background in sports journalism, he covers everything from major league championships to grassroots sports events. When she's not on the field or at the stadium, you'll find Christine coaching youth sports teams.