Election 2022 live: Liberals don't have 'a better choice' than Dutton, Sharma says; at least 38 Covid deaths | Australia news
QLD reports 5,584 new cases and 10 deaths
Queensland has recorded 5,584 new cases and 10 deaths overnight:
Comments made by Australia's eSafety commissioner, Julie Inman Grant, at the World Economic Forum this week about a "recalibration" of human rights and free speech have been picked up by right-wing conspiracy theory accounts on YouTube, but the full context makes it more clear.
Inman Grant said:
I think we're gonna have to think about a recalibration of a whole range of human rights that are playing out online, you know, from freedom of speech to the freedom to, you know, to be free from online violence, or the right of data protection to the right to child dignity.
Earlier, Inman Grant pointed out when she was at Twitter, the free-for-all on the platform meant many marginalised voices were being silenced due to online abuse:
What I saw every day when I was at Twitter was that marginalised voices and voices of women and those of intersectional factors, were being silenced.

So, freedom of speech is not the same thing as a free for all. And what we have done is we have drawn a line and we have said, if this veers clearly into the lane of serious online abuse – and I have to prove serious intent to harm, as well as the fact that it's menacing, harassing, and offensive in all cases, so a very high bar – but it tackles that content that clearly veers into that lane and it's designed to silence.
Later in the panel discussion Brett Solomon, the executive director of digital rights group Access Now, pushed back against the idea of more eSafety commissioners in other countries in charge of removing content.
He said:
A state-centric online policing framework can actually be a dangerous precedent that leads to greater insecurity and greater lack of safety for the populations that I work for and that I work with.

We have concerns about this idea of online policing that comes from the state because particularly as you say, when we move from content that we speak about, or content or data about us, when it actually becomes about our identity, when it becomes about our biometrics, our irises … our faces and our gait and all of the things that are going to happen with 5G and the metaverse, then it becomes even more important that we have the proper regulations and frameworks in place.
Inman Grant defended her powers, pointing out that there was a lot of discerning involved:
Some of our cases take two weeks and nothing is black and white. It requires a regulatory investigation and there are four different levels … I have to be transparent in terms of what I report, but I can be challenged. I've got an internal review process.

People can go to the ombudsman, the tribunal or the federal court and, you know, discretion, fairness, and proportionality have to be displayed and I need a statement of reasons, it has to hold up in a court of law, but I appreciate your point: that someone, somewhere else that doesn't have the same regard for democratic principles or the same ability to discern and investigate and just say, well, we'll take down this content.
Next, I wanted to go back to Karen Andrews' appearance on News Breakfast, where she acknowledged that the party had lost a huge number of female voters and said the Liberals had to "understand what happened".
She thought the party didn't "represent their views" and that was a "harsh reality":
I don't think the answer is whether we tack right or tack left. The reality is that the people we lost in droves were predominantly women – educated women.

They were women who were financially secure. They were unhappy – unhappy with the Liberal party and they chose to take their vote elsewhere. They didn't generally take them to Labor. They took them to the Greens party. We need to understand why that happened and we need to address that issue. We have had issues with how women feel, [how] they are treated by the Liberal party. We have to turn that perception around and we have to make sure that that is not the reality.

Look, a lack of empathy is probably a word that has been used, but I think it's better to say these disaffected women in particular did not think that [we] were the party that represented their views. They were not happy to be associated with the Liberal party brand. That is a very harsh reality but it is the reality.

We need to take that on board. We need to make sure that these women in particular, but not exclusively women, know they have been heard by us. The issues that are important to them we need to tackle – we need to make sure that we have a strong policy position. I do hope that we take the time that's needed to put in place the proper policy settings.
In case you missed this one earlier, here's a report by Peter Hannam that looks at the intervention by the Morrison government to delay the publication of default market offer for power prices until after the election. The offer serves as a benchmark for retailers (except in Victoria where they have their own).
The Australian Energy Regulator will release the new offer tomorrow – instead of 1 May after an intervention by the government to push back the date until the business day after 25 May. The offer's price increase is likely to be close to or even above 10%, a rise that would have jarred during the election campaign and countered the Coalition's claims that they had lowered power prices by 10%.
Sharma says Liberals don't have a better option than Dutton
I also wanted to return to Dave Sharma's appearance on RN Breakfast this morning, who was very pointedly asked if Peter Dutton, who is due to become the new leader of the Coalition, can win back the seats lost on Saturday.
Sharma appeared unconvinced and said there shouldn't be a fixation on the leader:
I don't know at this stage. It'll really depend upon how the government is travelling.

His first job and his main job is to hold the government to account. I think he can do a good job of that. He's our most experienced parliamentarian by some way.

I think Peter will do a good job as as opposition leader. Whether we can win back seats lost like this in three years is going to be subject to a range of factors and, to be honest with you, I don't think we've got a better choice at the moment in terms of opposition leader.
OK, there were a couple of titbits I missed from the morning rush of politicians speaking to the media, so just wanted to highlight a couple.
First up, treasurer Jim Chalmers made the rounds and told Sunrise the PM's trip to Tokyo was a "perfect start to the new government":
Anthony Albanese has showed how comfortable he is in the world stage. And part of that is showing the world that we are serious about climate change and we are serious about cleaner and cheaper energy.

What that means is implementing here at home our powering in Australia plan, which will get prices down, boost investment and create hundreds of thousands of jobs and also make us one of the responsible nations in addressing this.
Jean-Pierre Thébault applauds new climate stance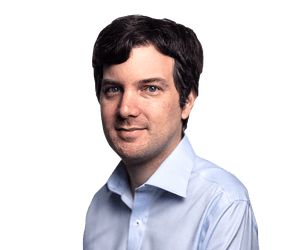 Daniel Hurst
France's ambassador to Australia has welcomed the new government's pledge to ramp up action on the climate crisis.
The Morrison government's decision to scrap the French submarine contract last September in favour of Aukus nuclear-powered submarines caused a rupture in the relationship, although Labor supports that decision.
French ambassador Jean-Pierre Thébault said the new stand of Australia "on the core issue of climate change" made the country potentially a "privileged partner".
Speaking to an audience in Canberra this morning, Thébault said climate change was "a major threat for international peace and security and stability".
He said for the most exposed countries – such as those in the Pacific – climate change was an existential problem. Thébault spoke of countries' collective duty of care to act:
The declaration of the new Aust government to go strongly in this direction is a major, very positive development.
Thébault was speaking at an Indo-Pacific forum organised by the Australian National University's national security college, the EU delegation to Australia, and the French embassy.
He said he wished to "reconfirm strongly the importance of the Indo-Pacific for the EU". While some might have expected Russia's invasion of Ukraine could lead the EU to turn its attention away from the Indo-Pacific, that was not the case, he said.
Thébault said it was of "great satisfaction" to France that the EU was stepping up its engagement with this vital region.
The EU released its Indo-Pacific Strategy back in mid-September (which was quickly overshadowed by the Aukus announcement).
Gabriele Visentin, the EU's special envoy for the Indo-Pacific, spoke about the strategy at the ANU event this morning. Visentin acknowledged the attendance of the then-foreign affairs minister, Marise Payne, at February's EU ministerial forum for cooperation in the Indo-Pacific in Paris.
Visentin said the EU looked forward to engaging with the new Australian government before the next round of negotiations on a free trade agreement between the EU and Australia.
The AAP is reporting that a reward of $1m is being offered for information about the suspected murder of NSW teenager Gordana Kotevski nearly three decades ago.
The 16-year-old from Lake Macquarie was last seen being forced into a car on Powell Street, Charlestown, while walking from Charlestown Square shopping centre to her aunt's home on the same road about 9pm on 24 November 1994. Despite extensive investigations she has never been found.
A coronial inquest into Gordana's disappearance in 2003 determined she was dead, most likely as a result of foul play.
NSW police today the reward for information about her fate had been increased.
I am not the opposition, Allegra Spender says
Newly voted-in Wentworth independent Allegra Spender has told Sky News she does not see herself as the opposition, and will support "good policy".
Spender said she would seek to work constructively with Labor, and would seek to hold the "government to account":
As I've always said, my good job is not to be the opposition. My job is to support good policy from wherever it comes and also to develop that and that's what I will be doing.

I'll be holding the government to account and I'll be making sure that we put forward strong ideas that are constructive and useful in the parliament.
Spender added that a shift toward the right for the Liberal party would not result in them reclaiming the seats they lost to the teal independents:
If the Coalition continues to shift to the right, you know, the chances of getting those seats back are very, very low. And then what is the Liberals path or the Coalition's pathway to government? It has a long way to go.

So I think it has to think really carefully about where it goes now and go back to those Liberal roots of you know, a small "L" liberal.
Potential senator and former rugby great David Pocock has said he hopes "horsetrading" won't be required in the new Senate.
Speaking on RN Breakfast, Pocock said he also hoped Labor will support his private member's bills, including a bill that would lift the ban on territory governments introducing or even debating legislation on issues such as voluntary assisted dying:
Voluntary assisted dying is something people here in Canberra simply can't wait for. This really is about dignity and equality and I'd hope that doesn't require horsetrading. To me, it's pretty straightforward.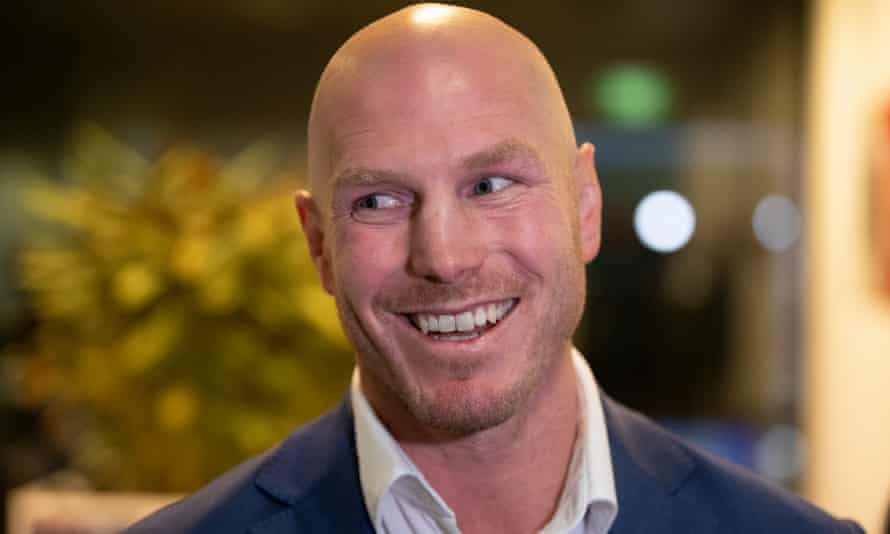 Albanese gives update on Quad meeting
Prime minister Anthony Albanese has addressed the media from Tokyo, before he returns home, and has spoken about some of the discussions had during the Quad meetings.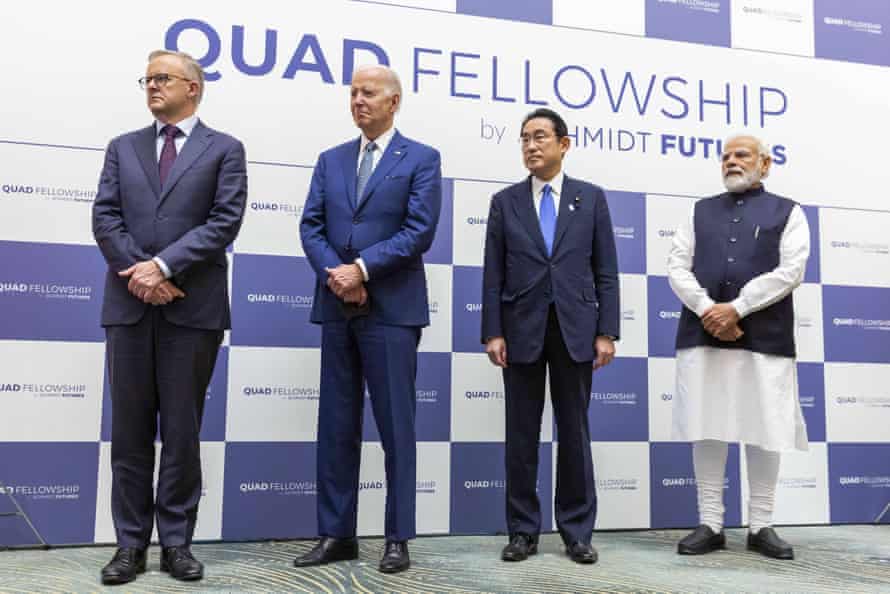 On Joe Biden and his relationship with the US president he said:
I renewed my acquaintance with President Biden and I appreciate his invitation to visit Washington soon. President Biden, the United States, is our most important ally. Australia will continue to develop a strong working relationship with the US administration and, in particular, we talked about improving our engagement and our mutual position with regard to climate change and the need for global action.

There are many consistencies in Australia's national security positions but there are some differences with the former Australian government, particularly when it comes to climate change.
On India and his relationship with Narendra Modi:
With prime minister Mohdi we had very constructive discussions. I have visited India both as a backpacker, but also as a leader of parliamentary delegation.

I was pleased that the prime minister invited me to visit India soon as well. We will work on many dates there. The relationship with India, which will grow to be the third largest economy in the world in coming years, is a very important one for Australia and the diaspora in Australia, of course – a growing one as well.

We talked about the potential for education exchange, particularly the potential for Australian universities taking advantage of the change position of India and co-locating in India serving both students locally based in independenta that could spend some time in their home country of India studying at Australian-based universities and then, perhaps, complete half of their degree as well in Australia.
And on Japan and Fumio Kishida:
To prime minister Kishida I just think he was an extraordinary host of this Quad leaders' summit. I very much look forward to working with the prime minister on issues, including on national security issues and defence cooperation.

The prime minister will visit Australia later this year. We discussed potential programs and some initiatives that could arise from that leaders' summit, which is an annual event between Australia and Japan.
Victoria records 13,023 new Covid cases and 17 deaths
Victoria is reporting 13,023 new cases and 17 deaths.
NSW reports 8,970 new Covid cases, 11 deaths
NSW has recorded 8,970 new cases and 11 deaths.
Denial of responsibility!
Pedfire is an automatic aggregator of the all world's media. In each content, the hyperlink to the primary source is specified. All trademarks belong to their rightful owners, all materials to their authors. If you are the owner of the content and do not want us to publish your materials, please contact us by email –
[email protected]
. The content will be deleted within 24 hours.