Energy support for businesses to cost 'tens of billions', Rees-Mogg says, as firms and schools fear cliff edge – business live | Business
Full story: UK businesses given six-month emergency energy price cap
Businesses have been given an emergency package of government support including a cap significantly reducing the price paid for energy from 1 October to help them get through the winter, our energy correspondent Alex Lawson explains:
The UK government has stepped in to discount wholesale power prices for companies, charities and public sector organisations, including schools.
Under the plan, they will be given support for six months to protect them from soaring bills. Further help will be offered to companies in vulnerable industries after that.
The business department has announced a "supported wholesale price" expected to be £211 a megawatt hour for electricity and £75 a MWh for gas, which it said would be less than half the wholesale prices anticipated this winter.
The cap means that electricity prices for business customers will still be about double what they were in October 2021, when the price per megawatt hour was £117, but more than half the forecast winter prices of about £540.
The scheme limits the price suppliers can charge customers for units of gas and electricity. Businesses will not need to take any action, as the discounts will be automatically applied to their bills.
The changes will apply to new contracts from 1 October, and to fixed contracts taken out since 1 April.
Here's Alex's full story:
Key events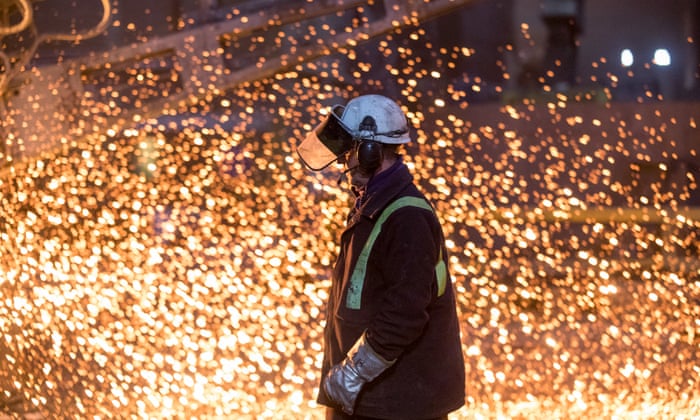 The plan to cap energy costs has also been welcomed by the steel industry, one of the energy-intensive sectors hit hard by soaring gas and electricity bills.
Director General of UK Steel, Gareth Stace, said the cap will help industry get through the winter.
"The Business Secretary's announcement today demonstrates that this new Government understands the sheer scale of the issue and the need to deliver a significant solution swiftly.

Setting a price cap for electricity at £211/MWh for six months gives foundation sectors, such as steel, the chance to get through the winter by giving us a competitive business landscape. The Government has clearly listened to sectors such as steel, estimated the enormity of the challenge that energy intensive sectors face, and today has delivered.
The Resolution Foundation have given the energy package a fairly warm welcome – saying it's well-targeted at tackling soaring bills.
They argue it strikes the 'right balance' between tackling businesses' soaring bills, while avoiding offering support for businesses who don't need it [because their energy costs are still below the new price cap].
Emily Fry, Economist at the Resolution Foundation, said:
"Today's welcome package of support for business strikes the right balance of preventing firms being hit with soaring bills this winter, while encouraging them to become more energy efficient, and avoiding giving support to firms on longer term energy contracts who frankly don't need it.

"Today's package requires another large cheque from a government already grappling with higher borrowing. But, unlike with support for households, that cheque is not blank – reflecting limits on the size of the discount firms can receive.

"Overall, the Government's energy bills support package is welcome, but expensive, and could easily cost over £100 billion.

The refusal to cover more of this cost with windfall and solidarity taxes will add pressure on the Bank of England to up the pace and scale of interest rate rises, which will start to be felt by mortgagors in the months ahead."
UK households face £3bn hit if Bank goes ahead with 0.75-points rate rise
The Bank of England could hit borrowers with more financial pain tomorrow, when it announces its latest interest rate move (almost certainly a sharp rise).
Trading in financial markets reflects an 80% probability of a 0.75 percentage point increase, which would mark the biggest single rate increase since 1989, when inflation was soaring during a consumer boom before the onset of the early 1990s recession.
However, experts said the Bank pushing ahead with the biggest rate hike for more than three decades would mean an extra £3.1bn of interest payments for borrowers on standard variable rate and tracker mortgages.
Sarah Coles, senior personal finance analyst at Hargreaves Lansdown, said:
"For anyone who is already struggling with runaway price rises, the extra cost of the mortgage could be the final straw."
Our economics correspondent Richard Partington has the full story:
After some choppy sessions recently, stocks have opened higher in New York ahead of tonight's US interest rate decision.
The S&P 500 – a broad index of US companies – is 0.4% higher, up 15 points at 3,871.
Investors are expecting another hefty rise in US interest rates from the Federal Reserve – quite possibly the third 75bp rise (three quarters of a percent) in a row, or even a full percentage point rise.
Councils seek more help through cost of living crisis
Local councils are welcoming the six month energy price guarantee – but warning that they, too, need further help to get through the cost of living crisis.
Cllr Andrew Western, chair of the resources board at the Local Government Association, says capping gas and electricity costs (at around half the expected levels this winter) is a 'positive step'.
The LGA says councils have been hit by soaring prices – pushing up the cost of running and repairing street lighting, filling potholes and building new roads
Western explains:
"Alongside energy bills, councils are also facing massive increases in costs due to spiralling inflation and National Living Wage increases both this year and in future years. This is forcing councils to reset budgets leading to cuts to local services just to meet their legal duty to balance the books.

"Further government support will be needed by councils and residents to cope with these ongoing pressures and to protect the services that our communities rely on every day and will be vital to help residents cope through the cost-of-living crisis."
UK brewers are also concerned by the looming 'cliff edge' at the end of next March.
Roy Allkin Chairman of the Society of Independent Brewers (SIBA) says the sector has suffered from soaring energy bills:
Many independent brewers have been hit hard by the recent spikes in energy prices and today's bold step will give them six months of headroom.

However given the uncertainty in the energy markets, there is a danger that a cliff edge will be created next year and serious questions remain about the criteria being used to identify the most vulnerable businesses that will be eligible for further support.
Union urges BoE governor to denounce lifting bankers' bonus cap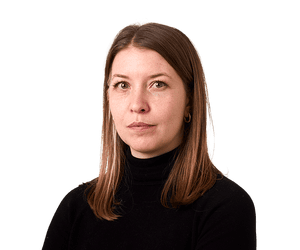 Kalyeena Makortoff
The debate on banker bonuses is heating up ahead of Friday's mini-budget, with Bank of England governor Andrew Bailey now under pressure to denounce plans to scrap the cap on bumper payouts.
Kalyeena Makortoff, our banking correspondent explains…
You'll remember that Bailey was repeatedly criticised for suggesting workers should hold back from asking for pay rises, amid fears that it could further fuel inflation. He originally said in February: 'We do need to see restraint in pay bargaining otherwise it will get out of control.'
But GMB union general secretary Gary Smith says Bailey risks setting a double-standard unless he takes a stance against scrapping the cap – a move which is widely expected to be confirmed on Friday.
The current cap was part of post-financial crisis reforms introduced by the EU in 2016, and meant bankers were limited to bonuses worth two times their salaries. (More here for context)
In a letter to Bailey, Smith says:
"The Prime Minister has stated she supports plans to scrap the cap on bankers' bonuses. To my mind, this will rightly be seen as a gratuitous insult to workers who are being told by you and others to tighten their belts."
Smith goes on to ask whether Bailey will stand by his comments about restraints in pay bargaining, adding:
"Will you denounce these plans for uncontrolled banker bonuses as a risk to inflation? Our members know that inflation is being driven by energy prices, profiteering and supply chain disruptions, not pay."
The GMB boss also reiterates his offer for Bailey to shadow a low-paid care worker, saying that:
"It would also be a good opportunity for you to explain directly, if this is your view, why the Bank of England thinks there should be one rule for bankers and another for care workers."
It remains to be seen whether Bailey chooses to take on the banker bonus battle, given he's also facing a crisis of independence, with the government threatening to introduce powers that would allow politicians to intervene in regulatory matters.
The Unite union has dubbed the energy support package a taxpayer funded 'panic measure'.
Unite general secretary Sharon Graham said:
"The government plans are a short term taxpayer funded panic measure. Although they will give business some respite on soaring energy bills in the short term, employers are crying out for long-term solutions in order to be able to plan with confidence for the future.

"Yet again the taxpayer is being required to pick up the tab, with no check or penalty being placed on the excessive profits being generated by the energy companies who will be laughing all the way to the bank."
Track political reaction here
Andrew Sparrow's Politics Live blog is also covering the political reaction to today's support package – including warnings that it comes too late for some companies:
The chair of parliament's Business, Energy and Industrial Strategy Committee, Darren Jones, has criticised the government for not targetting its support at businesses and organisations who most needed the help.
Jones, Labour MP for Bristol North West, says:
"Capping the price for all businesses is a waste of taxpayers' money, which should be targeted at those which need it the most.

Why should British taxpayers collectively get into even more debt to hand over public funds to Amazon?"
UK manufacturers increasingly gloomy about outlook
British manufacturers expect the biggest drop in production since the start of last year over the next three months, as economic storm clouds darken.
The Confederation of British Industry's regular healthcheck on the sector shows that factory bosses are increasingly pessimistic about the outlook – showing the urgent need for today's energy support package.
The difference between manufacturers who expect a rise in output over the next three months, and those who expect a fall dropped to -17% in September, from -2 in August.
That's the lowest since during the Covid lockdowns of January 2021.
Anna Leach, CBI deputy chief economist, said the economic outlook has deteriorated:
"It is clear that the downturn, which originated in consumer-facing services, has spread to manufacturing, with output falling for the second month running. When adding an uncertain demand environment to ongoing input and labour shortages, and a cost-of-doing-business crisis, the outlook looks increasingly challenging for the sector.

"If the country is going to fulfil the government's ambitious plans to supercharge economic growth, businesses need the confidence and the capital to invest. The announcement of support on energy bills is a good first step, and the CBI looks forward to working in lockstep with the Government going forward."
Meanwhile in the City….French telecoms billionaire Xavier Niel has acquired a 2.5% stake in Vodafone, citing opportunities to accelerate a "streamlining" of the London-listed group's business.
Niel, who founded the telecoms company Iliad, has taken the stake through his investment vehicle Atlas Investissement.
My colleague Mark Sweney has the full story:
The big question is whether this marks the start of further stake building and what Niel plans to do with his increasing share of the company, explains Victoria Scholar of Interactive Investor:
Niel is a veteran in the telecoms industry with vast experience through his majority shareholding in Iliad, which he took private last year. Vodafone shares are trading at depressed levels, down more than 20% since the February highs, providing an attractive entry point for Niel.

Since 2015, investors have had a rough ride with the stock which is down by almost 60% from the peak and losses have accelerated over the last month. Vodafone has been struggling this year with the pressures from inflation, in particular with rising energy costs.
Denial of responsibility!
Pedfire is an automatic aggregator of the all world's media. In each content, the hyperlink to the primary source is specified. All trademarks belong to their rightful owners, all materials to their authors. If you are the owner of the content and do not want us to publish your materials, please contact us by email –
[email protected]
. The content will be deleted within 24 hours.