Reviews and recommendations are unbiased and products are independently selected. Postmedia may earn an affiliate commission from purchases made through links on this page.
Article content
Relax! Our responsibilities, chores and deadlines for work are left behind while on vacation. Right?
Article content
But, after a two-week vacation, have you ever returned to your desk and found the stress is back in just a few hours?
It feels like you never left.
If you are looking for a vacation that rejuvenates and relaxes — away from tourists taking selfies or sellers hawking their merchandise, consider heading to a remote part of British Columbia.
Echo Valley Ranch & Spa (evranch.com) is located five hours north of Vancouver and 2.5 hours west of Kamloops. Even the drive from Kamloops airport has a calming effect. It doesn't take long before the airport, towns and busyness of city life is left behind.
From a moving vehicle, the sparse, rugged hills covered in sage bushes bring back visions from a western movie. The landscape is forever changing. Soon the Marble Range, located west of the town of Clinton, at the southwest edge of the Cariboo Plateau, attracts your eye to the twisted colours of various rock formations. It's natures artwork on display.
Article content
Highway 97 going through this area is also known as the Gold Rush Trail and was just that in the late 1890s. The scenery includes bighorn sheep, black and brown bears with cubs in tow, wild (feral) horses, and domestic cattle dispersed amongst the massive cedars, spruces, Douglas-fir, and dogwoods.
Upon arrival, the staff greet clients like they're an old friend. The farm isn't about corporate initiatives, looking for ways to take some of your hard-earned dollars. No gift shop with overpriced goods, or cowboy hats and boots, is on site. Instead, the ranch is meant for you to meet your spiritual needs — effects that last long after you return home.
Dinner is set farmhouse style, like a scene from Bonanza. Everyone eats together (if desired) at a long table, with the chef cooking according to your culinary tastes. Chicken, fish, vegetarian or beef? Jasen Gauthier describes himself as a West Coast chef.
Article content
"Everyone on the West Coast has the same style, which is light, seasonal and local," Gauthier said. "We use lots of vinaigrette, olive oils — less butter."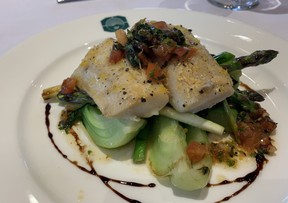 A carrot soup with Jamaican jerk spice, beef, arugula, pea shoots and goat cheese greens, miso-crusted sablefish with a warm vegetable salad, and tomato-caper vinaigrette, along with desserts of your choice are on our dinner menu. Bottomless alcoholic or non-alcoholic drinks are on hand, before you head to your cabin for a well-deserved snooze. If the timing is right, grab a pair of binoculars and catch a glimpse of the many bears roaming off in the distance.
The cabins are scattered not too far from the pool, gym, games room and dining area. The horse's paddock, along with the pen for Lucky the pet pig, and the vegetable garden is close by.
Article content
Your home on the ranch, doused in luxury.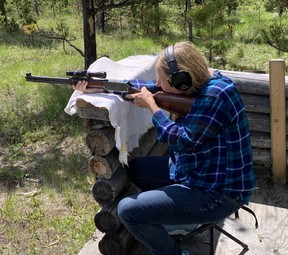 There are more than a dozen activities available to guests. Hiking trails or mountain biking are easily accessible. Archery, and a shooting range offer something different for learners. Yoga classes, meditation and the spa provide ways to relax.
Diverse programs such as Horse Harmony, Canyon Connection or Survival Spirit are great ways to connect with nature. And wranglers are always ready to take guests horseback riding along the mountain ridges.
At many resorts, you are handed the reins, jump into the saddle and ride. Here, the wranglers want you to connect with your horse before mounting.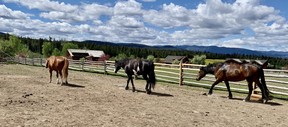 "Instead of acting like they are a bike that you pull off the rack and jump on, you get to know them a little bit, know what they do, and how it works. I think that is nicer for the horse," said wrangler Michael Christensen.
Article content
Respecting the animal is part of their horse care. In the corral, techniques such as turning your horse without touching them (it's magical) bring rider and horse together. During another exercise, you drop the reins, and the horse continues to walk alongside. The horse has now placed its trust in your ability to control the ride. A certain feeling of responsibility and appreciation follows.
"The energy you give to your horse is the same energy you get back from them," explains wrangler Emily Sparks. "If you go into the ride with a positive attitude, the horse picks up on this, and you know you will have an excellent ride that day."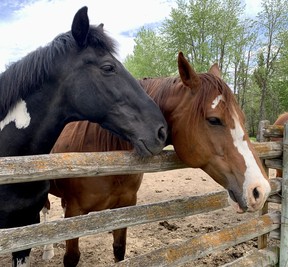 This connection with horses is symbolic because it reflects the philosophy of Echo Valley Ranch. At this ranch, staying calm, connecting with nature and living in the moment becomes a part of the experience.
Article content
The Survival Spirit activity is a reader's digest version of how to survive in the wilderness. Once a student of the local Indigenous community, our guide Darrel points out the many different edible plants, explains how to build a lean-to and how to pack a survival kit before heading into the wilderness. Toilet paper is at the top of the list, which includes items such as a flint to start a fire, gloves, flashlight, knife, a garbage bag to sleep in or protect you from the rain, and some beef jerky that will last a lifetime.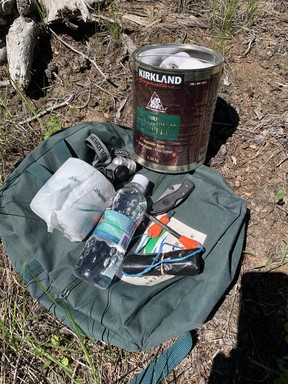 Darrel also leads the Canyon Connection Expedition and guides you through the history of the Gold Rush while touring the sprawling Fraser River winding through the majestic cliffs. Guests can pan for gold if the conditions are right.
Article content
The Echo Valley Ranch & Spa is about experiencing nature, unwinding and rejuvenation. Ending your day with a guided mediation class is peaceful and rewarding. Learning to mediate is truly an experience that has lasting rewards because it's a gift you can take home with you.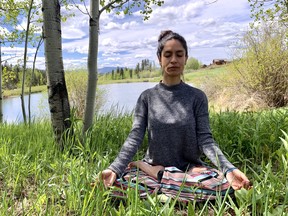 Whatever activity or adventure you choose to participate in at the ranch is really a personal choice, but the best part is nature reigns in this refreshing, non-corporate environment.
When you get home and find yourself back at work, your vacation is still with you because it has become a part of who you are and not just a distant memory.
Denial of responsibility!
Pedfire is an automatic aggregator of the all world's media. In each content, the hyperlink to the primary source is specified. All trademarks belong to their rightful owners, all materials to their authors. If you are the owner of the content and do not want us to publish your materials, please contact us by email –
[email protected]
. The content will be deleted within 24 hours.