Revolt Motors, part of RattanIndia Enterprises, has launched the new RV400 Cricket Special Edition electric motorcycle. The Revolt RV400 India Blue – Cricket Special Edition is priced at ₹1.55 lakh (ex-showroom, inclusive of the charger) and has been designed exclusively for cricket enthusiasts in India and arrives right in time for the Men's Cricket World Cup 2023 being hosted in the country. The RV400 electric motorcycle gets the new 'India Blue' shade celebrating the game and the Indian jersey colour.
The Revolt RV400 India Blue Special Edition will be on sale from October 24, 2023, and gets a special limited time price for the festive season at ₹1.40 lakh (ex-showroom). The ex-showroom price further comes down in Delhi at ₹1.19 lakh with a ₹16,000 state subsidy and an exchange bonus of ₹5,000.
The special edition Revolt RV400 pays tribute to the game of cricket by bringing a new blue shade to the e-motorcycle. The gloss finish aims to bring a premium look to the e-bike. Other mechanicals though remain the same and the RV400 special edition continues to sport the same design and specifications as the standard version.
Also Read : Limited Edition Revolt RV400 e-motorcycle launched. Here's what makes it special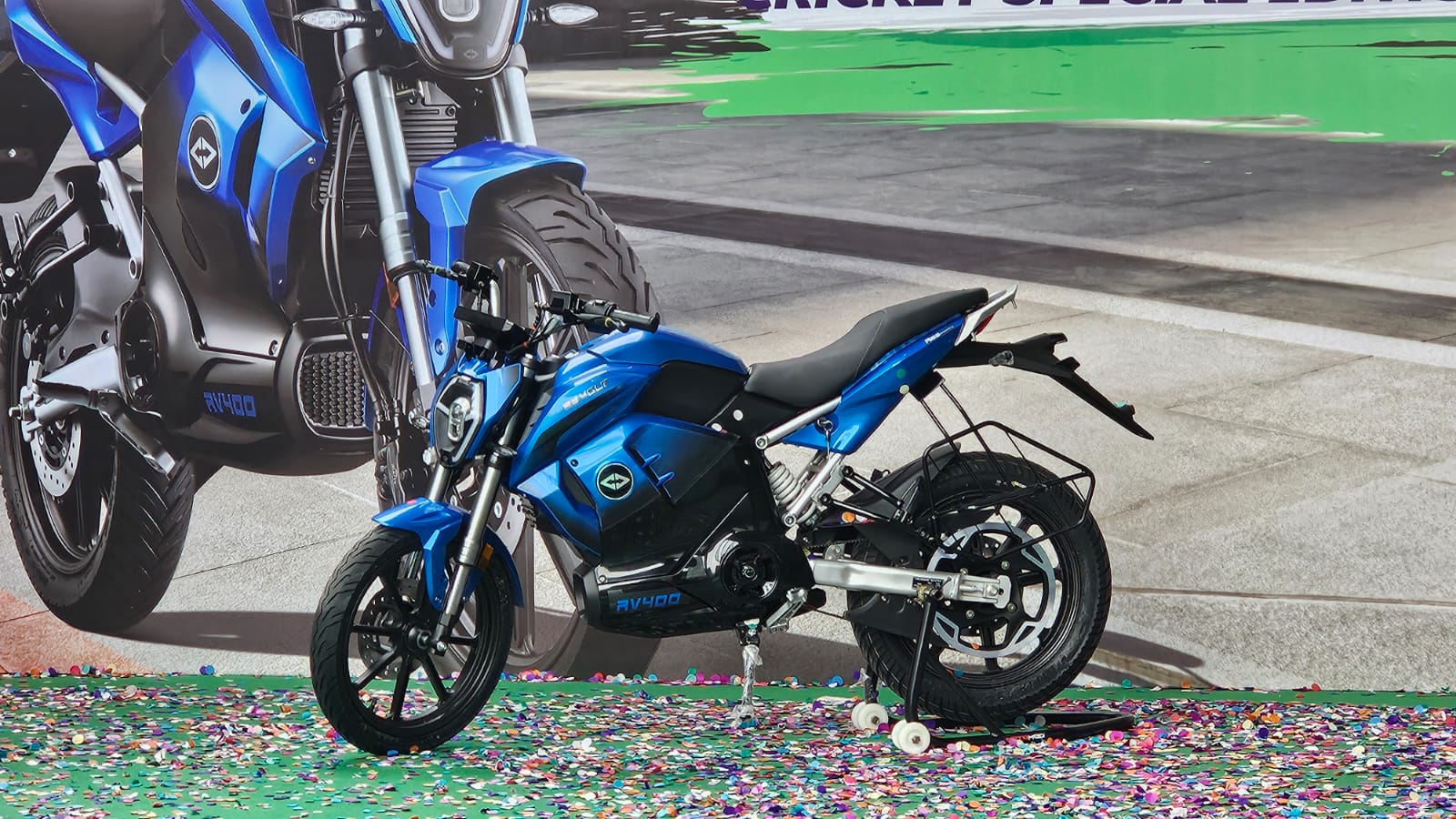 Commenting on the launch, Anjali Rattan, Business Chairperson, RattanIndia Enterprises, said, "We are delighted to introduce the RV400 India Blue as a symbol of our unwavering support for the Indian Cricket Team in the 2023 World Cup. This edition perfectly encapsulates our vision of combining technology and style to provide an eco-friendly, premium riding experience. The India Blue colour is not just a colour; it is a statement, and we believe it adds a touch of elegance and pride to our Revolt RV400 lineup."
This is Revolt India's second special edition this year for the RV400. The company previously introduced the new Stealth Black paint scheme on the e-bike.
First Published Date: 17 Oct 2023, 16:17 PM IST
Gregory Daniels is your guide to the latest trends, viral sensations, and internet phenomena. With a finger on the pulse of digital culture, he explores what's trending across social media and pop culture. Gregory enjoys staying ahead of the curve and sharing emerging trends with his readers.