Refresh
Ok if there was a game I was excited about, this is it. If Sharknado and Dead Island 2 combined to have an anime platformer baby, this would be the result. Hotel Barcelona looks like stupid crazy fun and I'm here for it. Coming to Xbox in 2024. — Jennifer Young
Exoprimal Season 2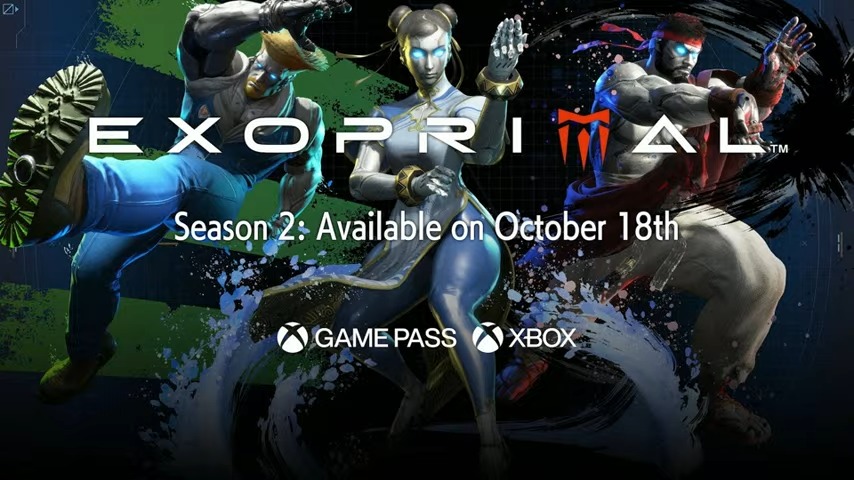 There was a Season 1? I kid. This actually looks like a lot of fun. Teddy bears, pumpkins and dinosaurs oh my, Exoprimal Season 2 hits October 18 with a new playable character. — Jennifer Young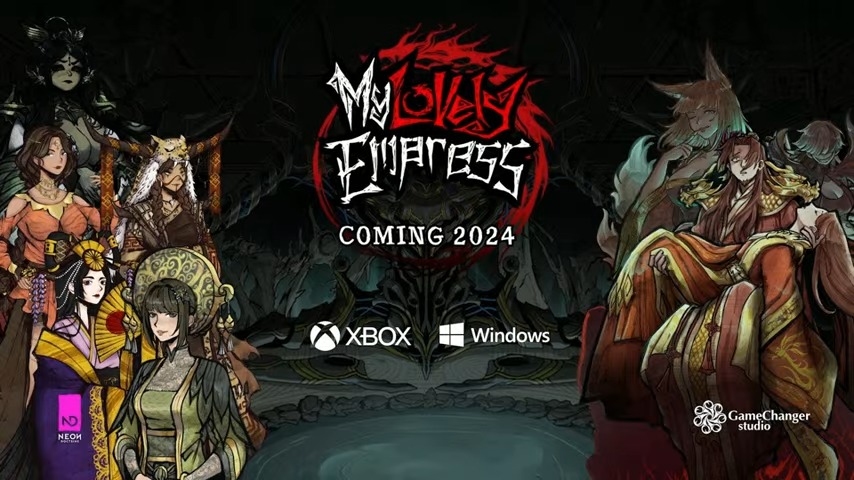 This game looks beautiful, if Pentiment were Japanese? My Lovely Empress is descrived as " a empire management sim inspired by Asian mythology. As the Emperor of the Crimson Empire, you will build relations with neighboring rulers, balance internal factions, and ensure the prosperity of your people, all before you reap their souls to resurrect your beloved empress."
The game comes to Xbox in 2024. — Jennifer Young
Huge Yakuza drops for Game Pass
Yakuza games Like a Dragon: Infinite Wealth, Like a Dragon: Ishin and Gaiden The Man Who Erased His Name are ALL coming to Xbox Game Pass. Could the backlog get any worse this year? These will all drop in 2023. — Jennifer Young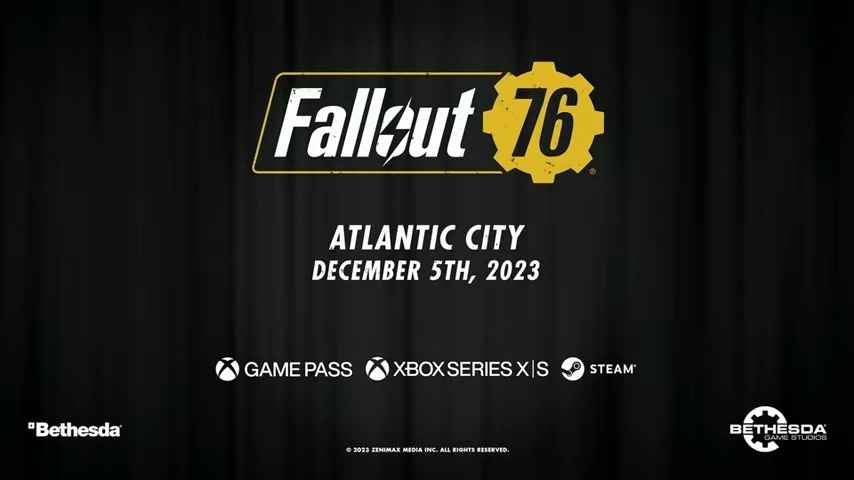 Fallout 76 may have not had the smoothest launch, but you can't deny Bethesda has been pumping out content for the game and giving full support, and it's arguably in a better position now. Just announced, Atlantic City DLC drops into Xbox Game Pass on December 5. — Jennifer Young
Xbox fans love them some Persona, and here's Persona 3 Reload coming as a Day One release on Xbox Game Pass February 2, 2024. — Jennifer Young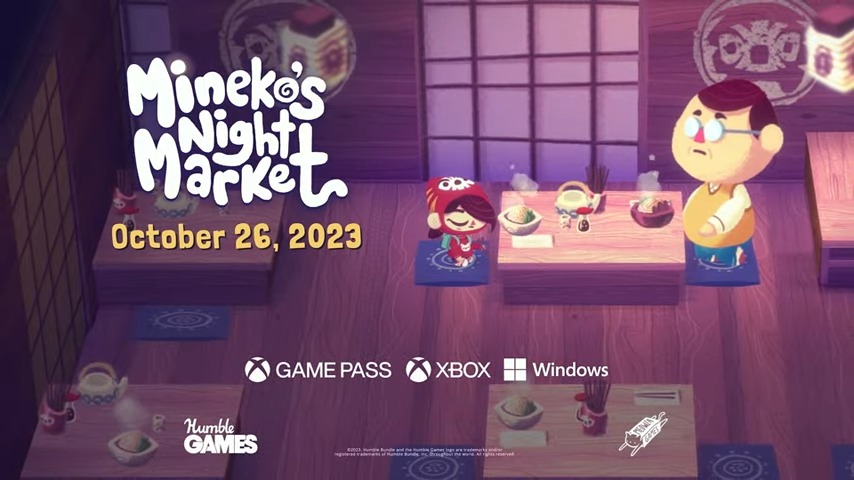 Possibly the cutest game I've ever laid eyes on, cosy gamers rejoice! Mineko's Night Market hits Xbox Game Pass October 26 and looks like a perfect game for handheld.  — Jennifer Young
Altheia: The Wrath of Aferi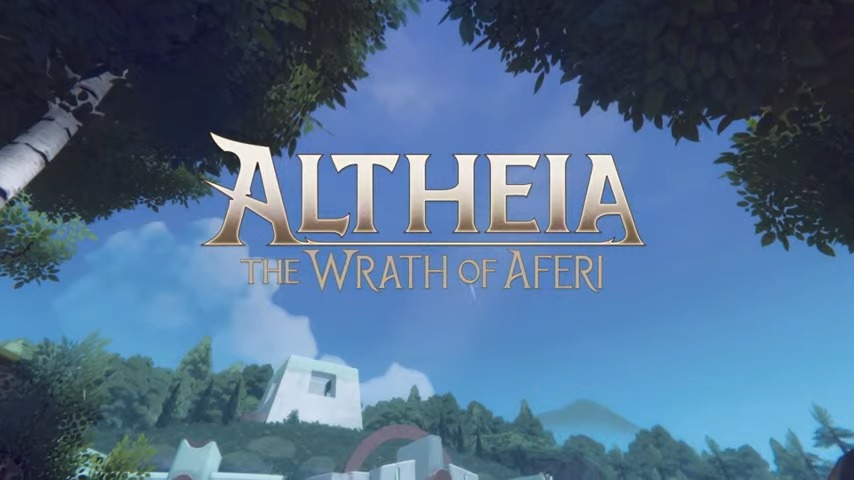 Developers inspired by Hayao Miyazaki movies take a segment now to announce Altheia: The Wrath of Aferi will be coming to Xbox soon Xbox and PC. — Jennifer Young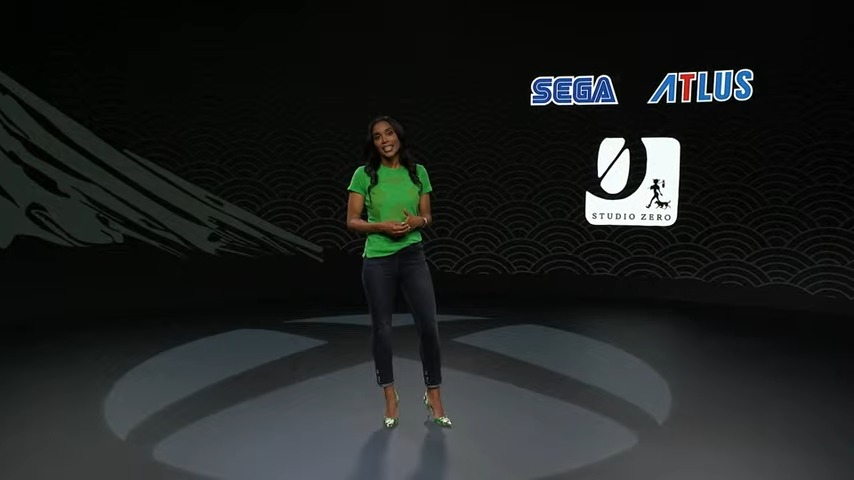 Sarah Bond introducing Square Enix now, here's what we've been hoping for, more Square Enix titles on Xbox! I'm thrilled to see we're going to get Octopath Traveler 2 2024, a title we thought would skip the platform. — Jennifer Young
Persona 5 announcements now, a title that's done really well on Xbox, and a great Game Pass addition is coming in a new form, Persona 5 Tactica. Drops 17th November into Game Pass. — Jennifer Young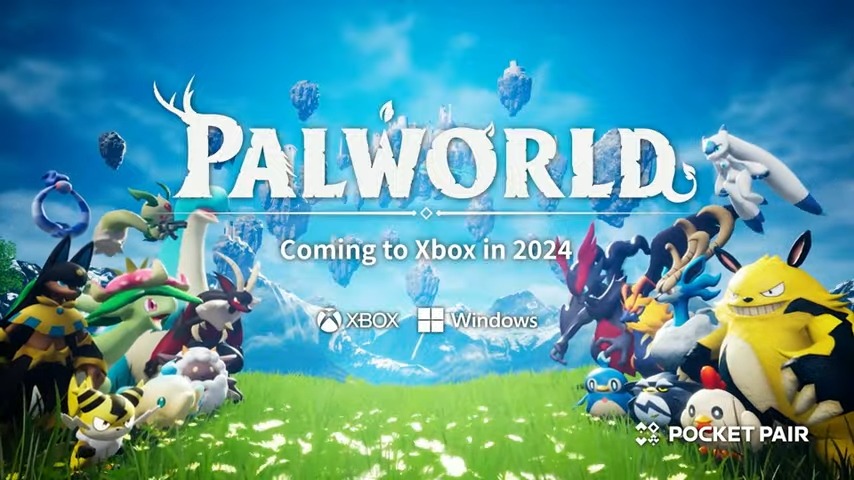 Palworld, the Pokemon-alike from Craftopia devs, drops on Xbox in 2024. — Jennifer Young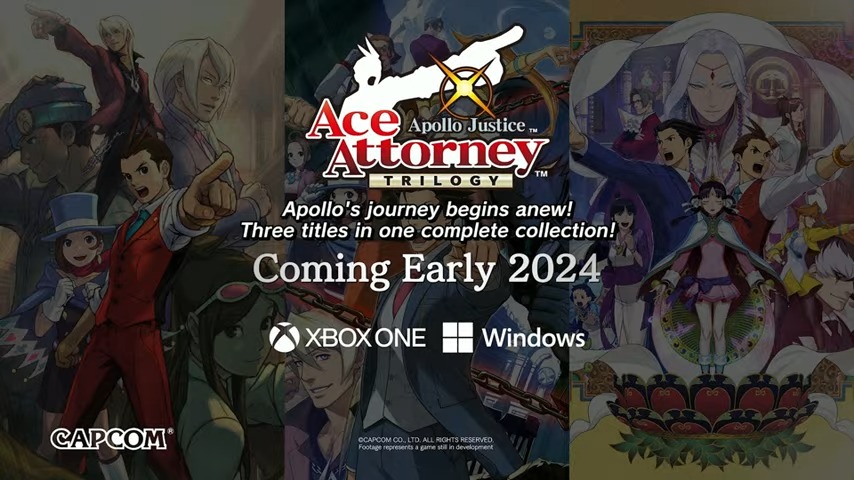 Ace Attorney Trilogy will be dropping into Game Pass September 26.
And we're off! Is this Ori? Party Animals? Oh! It's a cross over! Strong opener. — Jennifer Young
Our Managing Editor is having a well-earned break right now, but he did pose a question over on Twitter (I will never call it X). What do you guys hope to see from the Tokyo Game Show? We had some interesting responses. Mostly people are hoping to see if we finally get more Square Enix games coming to the platform, the Final Fantasy franchise garnering most of the attention. Miles Dompier has already posted his hopes and dreams for Legend of Mana will his dreams come true? Some posters have even speculated if we will finally see more of Hellblade 2? Will anyone get their wish, we're about to find out! — Jennifer Young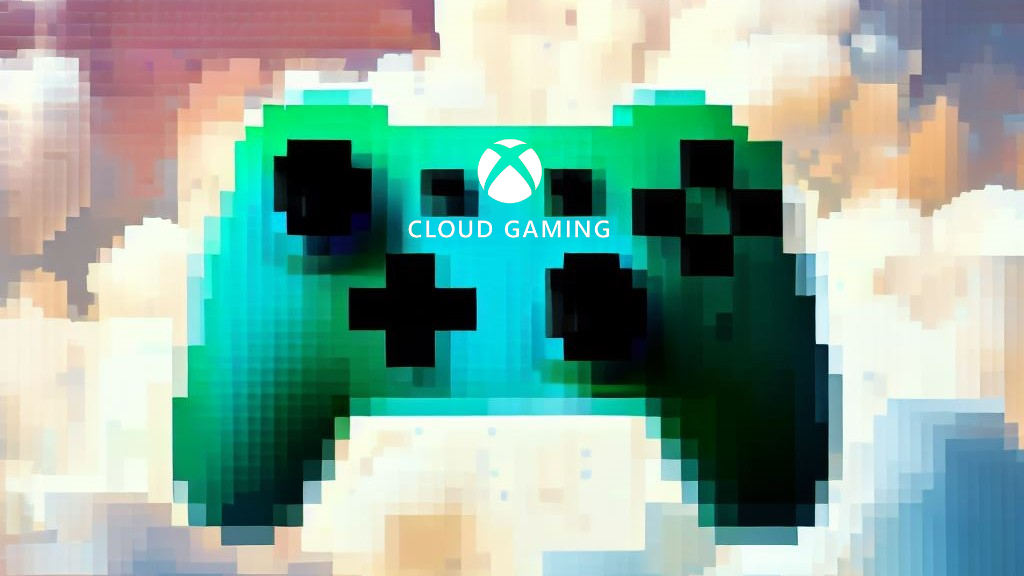 Alright, folks! The Tokyo Game Show 2023 is officially underway, but we're roughly four hours out from when the Xbox Digital Broadcast goes live. Since that's going to be really early in the morning for us on the Windows Central gaming team, we'll report on any big announcements tomorrow morning at a decent hour. Check back here tomorrow for additional information.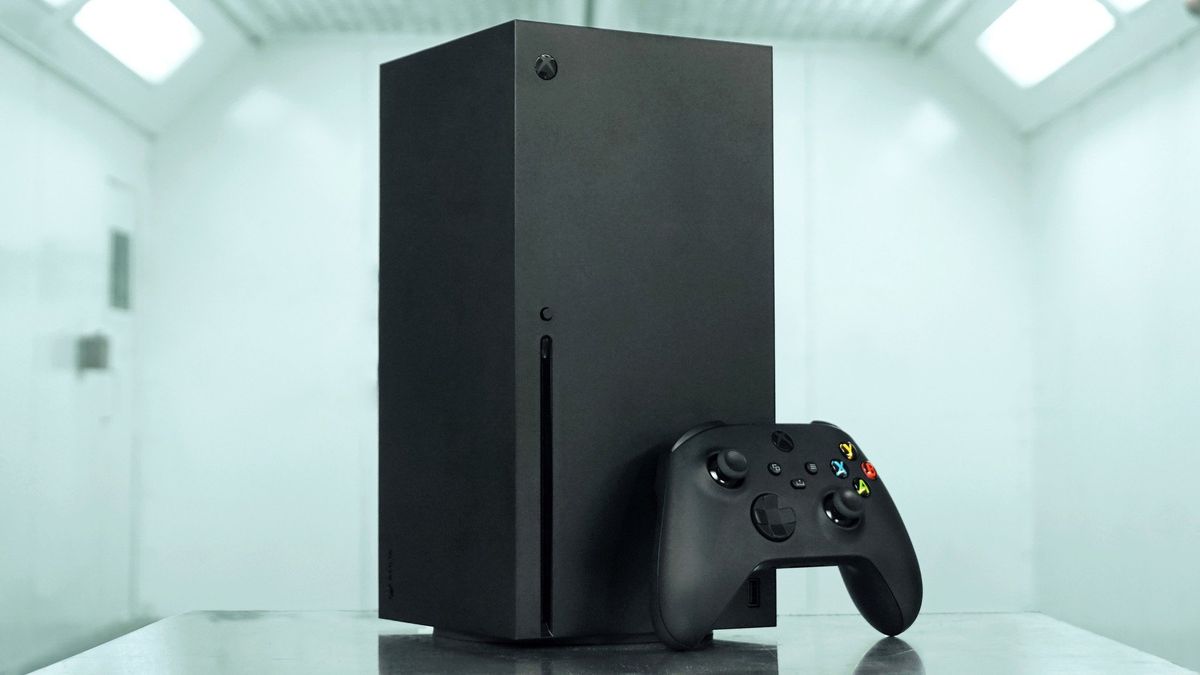 Catching up on Xbox news before the show
Tokyo Game Show 2023 doesn't kick off for another few hours, and the Xbox Digital Broadcast isn't for another few hours after that. In the meantime, feel free to catch up on all the recent news in the Xbox space. Spoiler alert: A lot has been going on. The video games world has been bustling, and a lot of that movement has involved Xbox. Here's just a few recent stories to sate your eyeballs before the main event:
Recapping every recent Microsoft leak. Microsoft has seen a lot of leaks lately, but most of it has been in the land of Xbox. Mistakenly uploaded documents from the recent Xbox vs FTC case regarding Microsoft's Activision Blizzard acquisition have revealed a ton of information on Xbox's potential future plans, including new consoles, controllers, games, and much more.
Cyberpunk 2077: Phantom Liberty review. The next era of Cyberpunk 2077 is finally here, with Update 2.0 coming to players tomorrow and the Phantom Liberty expansion arriving next week. Finally, CP2077 is where players hoped it'd be back in 2020; that is to say, it's an incredibly fun sci-fi RPG that's 100% worth playing (or revisiting).
Workers hope Microsoft commits to unions. One major effect from Microsoft's attempt to acquire Activision Blizzard is an industry-wide shift in thinking toward unions. Microsoft took a neutral stance in regards to unions forming at Activision Blizzard, and workers — at Xbox and Activision Blizzard both — are hopeful that this positive change will persist, and possibly even improve, following the acquisition's completion.
Xbox Game Pass continues to get new games. Xbox Game Pass slows for no one, and that means new games for players to enjoy. Lies of P, Party Animals, Gotham Knights, The Lamplighter's League, and Payday 3 are but a few recent or upcoming additions to the subscription service.
Accessibility matters in Forza Motorsport. I recently previewed Forza Motorsport (2023), and the thing that impressed me the most is how accessible and approachable Turn 10 Studios' upcoming simulation racing game is. The major investment into superior accessibility could mean great things for the genre and video games in general, with Forza Motorsport being one of the most accessible games I have ever played.
Unity makes a controversial change, and devs hate it. The biggest controversy in the gaming world recently has undoubtedly been Unity announcing a per-install fee for any successful game built using its game engine, which has resulted in massive backlash both from developers and the community. This policy change could have huge negative effects on indie games and Xbox Game Pass, but Unity may still backtrack on the decision. Even if it does, though, trust has been broken.
Resident Evil 4: Separate Ways DLC preview. Resident Evil 4 is one of my favorite games from 2023, and it's about to get its first proper story DLC, Separate Ways. This DLC makes the remake content-complete versus the original, and will let players finish the story in the shoes of the mysterious Ada Wong. It looks fantastic, and I can't wait to play the full experience.
Be sure to catch up on all this soon, as there's almost certainly going to be a whole lot more gaming and Xbox news in the next few days. — Zachary Boddy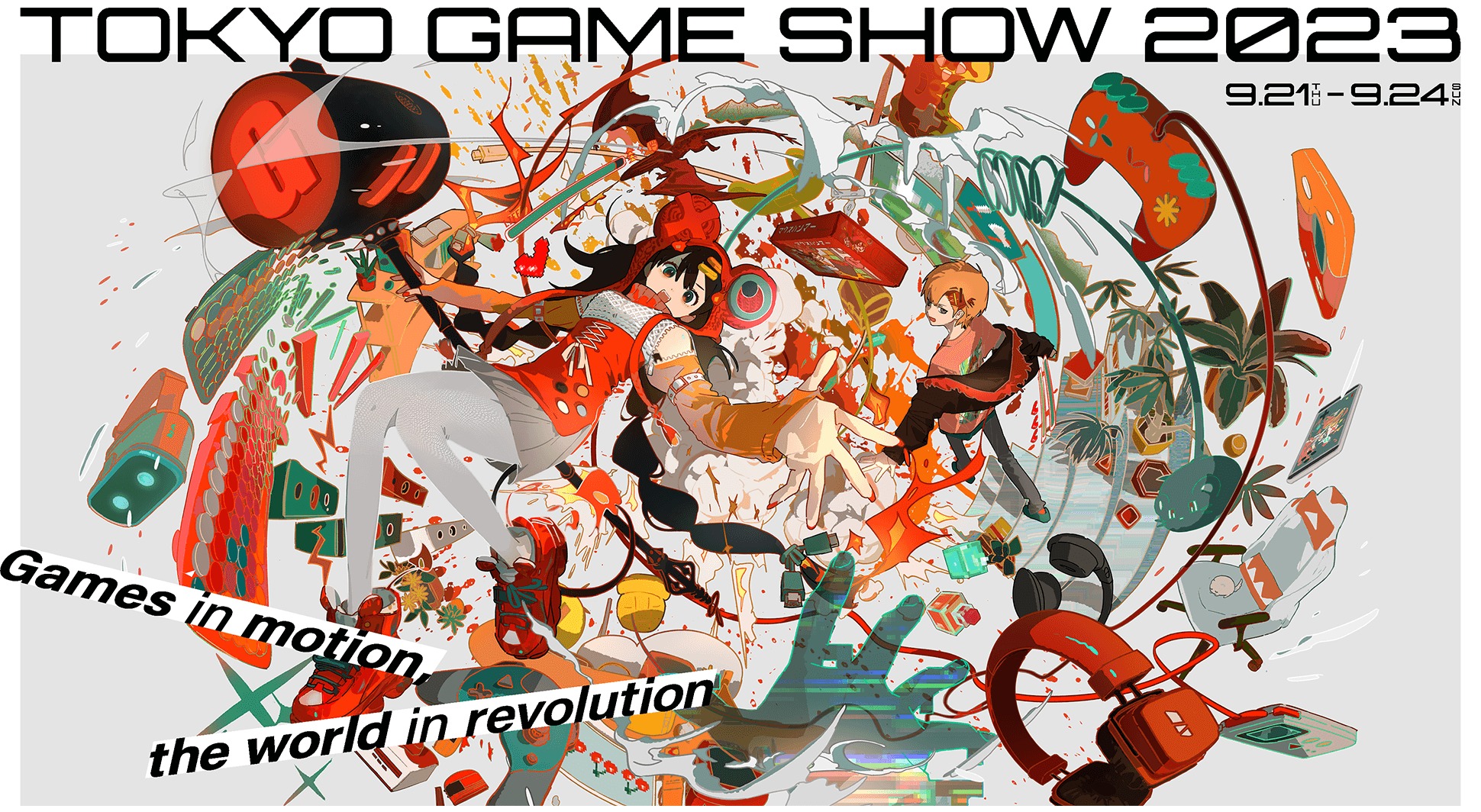 We're drawing ever closer to the start of Tokyo Game Show 2023 where we're expecting to learn some exciting Xbox Series X|S news. Since it's held in Japan, the event starts late this evening for those in the United States. You can watch the Tokyo Game Show 2023 Xbox Digital Broadcast on YouTube or Twitch.
Xbox Digital Broadcast:  Sept. 20, 2023, at 2:00 a.m. PST / 5:00 a.m. EST / 10:00 a.m. BST.

Event Start:  Sept. 20, 2023, at 6:00 p.m. PST / 9:00 p.m. EST / 2:00 a.m. BST 
Event End: Sept. 23, 2023, at 2:00 a.m. PST / 5:00 a.m. EST / 10:00 a.m. BST
Ah, another Xbox show is here. I can't wait to watch it live alongside everyone el—Oh, it's going to be four in the morning. Well, that's alright, I'll just rely on my colleague Jennifer Young to catch me up on everything that happens during the Xbox Digital Broadcast at Tokyo Game Show 2023. I'll still be here with supporting content and exclusive commentary when I can be. — Zachary Boddy
Hello, readers! It may be much earlier for some of you, but regardless, I'll be here wide-eyed and armed with coffee ready for another Tokyo Game Show. This show has a special place in my heart as it was the first I covered when I started at Windows Central just a year ago, and despite not generally being an avid follower of Asian titles (actually that's a lie, I love me some Pokémon), I still found lots to get excited about. I'm hoping this year will be no different. I honestly can't envision it getting any better this year for games and announcements, but let's see if the Xbox Digital Broadcast at Tokyo Game Show 2023 is about to prove me wrong. Without further ado, let's see what's in store. — Jennifer Young
Brendan Martin is a tech enthusiast with a deep understanding of the latest technological innovations. He explores the intersection of science and technology, providing readers with insights into the digital revolution. When not immersed in the world of gadgets and code, Brendan enjoys experimenting with DIY tech projects.