Flood alerts are in effect for millions of Americans across the Northeast as a soggy stretch of weather that has triggered flash flooding in multiple states already this week stretches into Wednesday. 
"It's an onslaught of showers and also severe storms right into New England, and it comes just days before Hurricane Lee arrives," FOX Weather meteorologist Amy Freeze said.
Hurricane, Tropical Storm and Storm Surge Watches were issued on Wednesday for portions of the Atlantic seaboard. Freeze adds that the system that helps to steer Lee in the days ahead is the culprit for all the current rain.
"It's a double threat," she said. "The front coming through and then all of a sudden you've got Lee or what becomes a very mighty storm for the Northeast."
Flood Alerts expand into Northeast on Wednesday
A look at the flash flood threat through Thursday morning.
(FOX Weather)
---
Wednesday has shaped up to be a nasty weather day for the Northeast, especially along Interstate 95. The potential for flash flooding will increase as a strong cold front moves through the region. Some areas could see an additional 2-3″ of rain after an already wet start to the week.
Fueling these storms is a high amount of tropical moisture streaming in ahead of the cold front, the FOX Forecast Center said.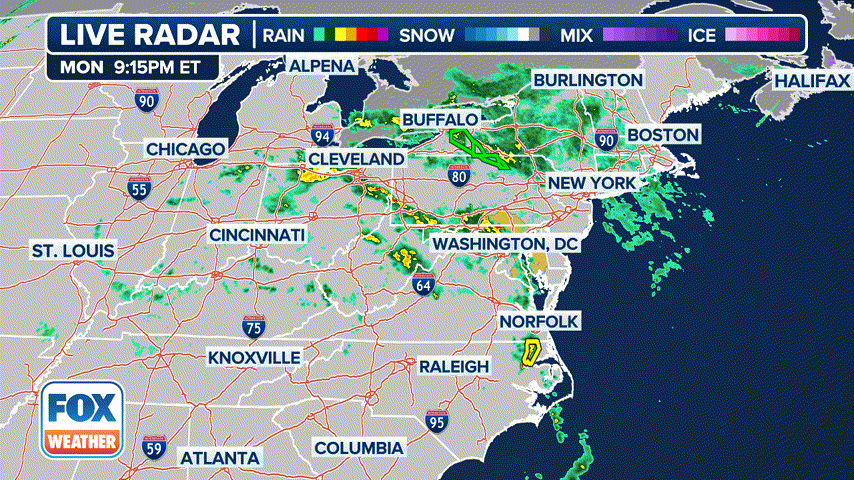 A three-hour radar loop showing where showers and thunderstorms are ongoing. Severe Thunderstorm Warnings are indicated in yellow. Tornado Warnings are indicated in red, while Tornado Warnings with a confirmed tornado are indicated in purple. Flash Flood Warnings are indicated in green, while Flash Flood Emergencies are indicated in pink.
(FOX Weather)
---
The moisture, combined with pockets of instability within the atmosphere, will create periods of heavy rain all throughout the day Wednesday. The axis of heaviest rain seems to be shaping up in Massachusetts and Connecticut as a weak secondary low forms along the cold front.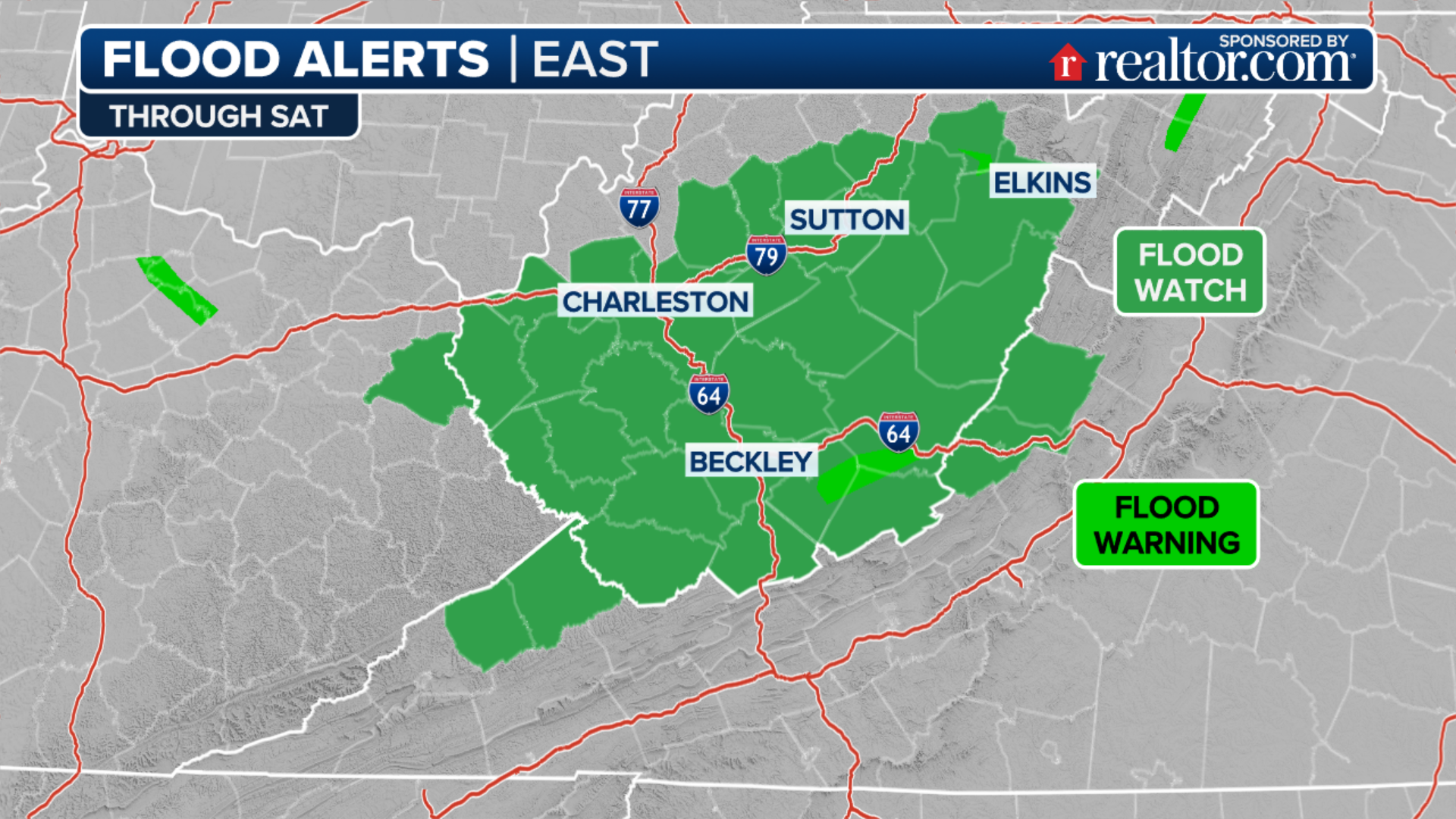 A look at the current Flood Alerts for Wednesday.
(FOX Weather)
---
There is a low risk some of the storms could evolve into severe thunderstorms with large hail and damaging wind gusts of 60 mph, according to NOAA's Storm Prediction Center.
The rain is expected to finally clear out by Thursday morning leaving millions with fall-like conditions on Thursday. 
However, coastal New England will again see heavy rains over the weekend as Hurricane Lee passes by just offshore. Massachusetts, New Hampshire and most of Maine are forecast to receive about another 1-2 inches. 
Predicted rainfall totals during Hurricane Lee.
(FOX Weather)
---
But higher amounts are likely along coastal areas of eastern Massachusetts, including Cape Cod. Eastern Maine could also see more, with forecast totals between 2-5 inches.
The Northeast is oversaturated by rain
As much as 4 inches of rain Wednesday turned Baltimore's beloved Jones Falls Trail into raging rapids with lots of debris in the floodwaters. It's the second day in a row now for Flash Flood Emergencies in the Northeast and mid-Atlantic.
Heavy rains swamped parts of Massachusetts and Rhode Island Tuesday, triggering a Flash Flood Emergency in the town of Leominster.
The governor of Massachusetts declared a state of emergency and is asking for FEMA's help after 9 inches of rain was recorded in Leominster. Officials say the dams are stabilized following Tuesday's evacuations and catastrophic flooding. Schools are closed again Wednesday.
Residents are back in their homes but are on edge about Wednesday's heavy rain with another Flash Flood Watch until 8 a.m. Thursday.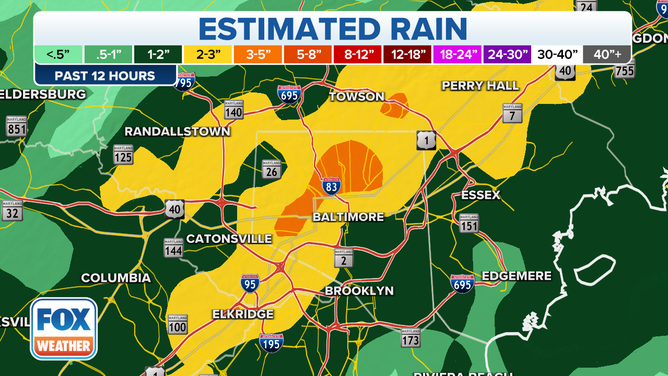 The deluge also caused a significant transformation in West Hartford, Connecticut, as the streets turned into flowing rivers. The public works department issued a warning for drivers to stay off the roads.
Zaki khan is a versatile journalist who covers a wide range of news topics with depth and precision. With an insatiable curiosity and a commitment to delivering unbiased reporting, Zaki brings readers up-to-date on the most significant events and stories shaping our world. In their free time, Zaki enjoys exploring new literature and volunteering in their local community.